Champions help their neighborhoods get fiber faster!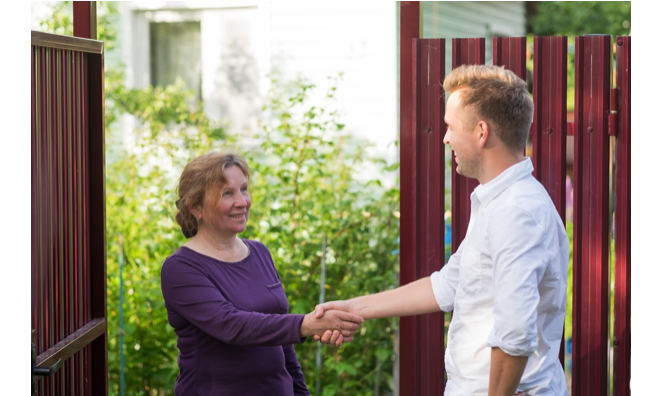 To build fiber in your neighborhood, we need to know that a certain percentage of residents are interested.

Champions help spread the word about our mission to bring fiber to Blacksburg and the New River Valley. As a champion, we will provide you with door hangers that you can share with your neighbors, and signs you can put in your yard. We will also give you a unique referral code and a personalized link which you can use to encourage your friends and neighbors to take the survey or signup depending which phase their address is in. You can then refer back to this Website to track how many times your referral code has been used. Your referral code also is used to qualify you for monthly sign-up gift cards of $10 per signup (mailed out monthly) and $20 per installation (mailed within 60 days of service going live).

Like and follow us on social media to share information about the 2022 WideOpen Blacksburg expansion with friends in the area. Champions are the key to getting better broadband quickly in each neighborhood!

You can help ensure your neighbors have the chance to increase the value of their homes. Studies indicate that homes with fiber connections generally sell for $5,000 to $7,000 more than homes without fiber. It is a better investment than adding a new deck or upgrading a master bath, both of which cost more than fiber and return less when selling a home.